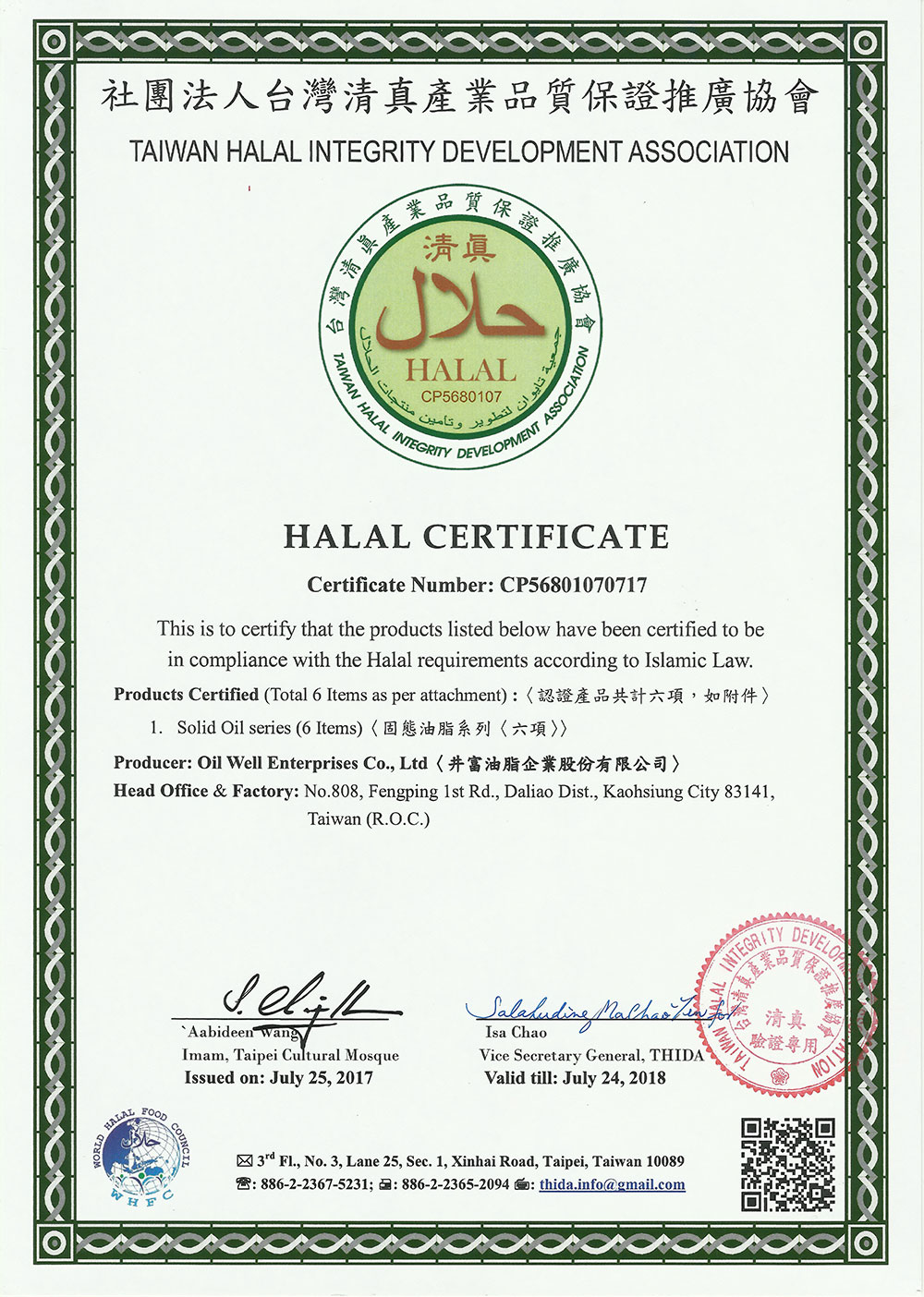 OilWell 
Halal certification is also on behalf of the enterprise for the integrity and quality
HALAL requires the production of foods to be permissible in traditional Islamic law. All manufacturing processes must be strictly excluded from any composition that is incompatible with, or contaminated, not suitable for use by Muslims. Manufacturers that have obtained Halal certification must treat their products with higher standards of integrity, so the food produced is not only suitable for Muslims, but also meets the requirements of modern consumers for food hygiene, health and safety.
We are engaged in providing a healthier and more nutritious diet option and taking care of the growing population of Muslims and actively obtaining strict Halal certification. Halal certification is also on behalf of the enterprise for the integrity and quality.
We are the only pure vegetable baking oil manufacturer obtains Halal certification in Taiwan. We constantly develop and enhance the quality to provide excellent edible oils.